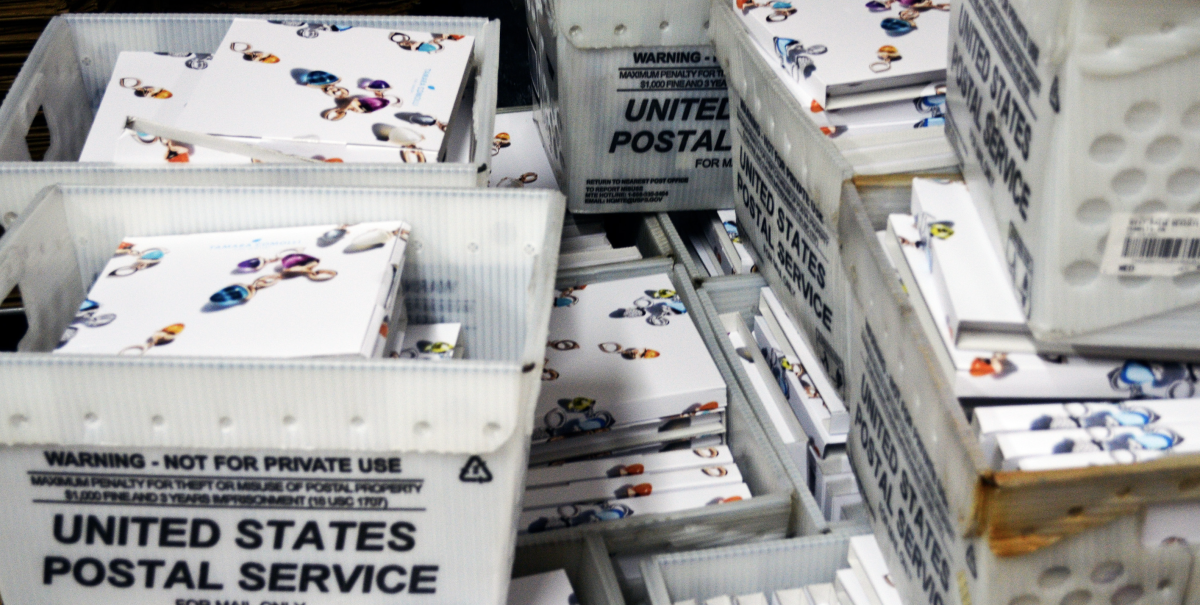 Automated Direct Mail Service Center, Inc. (ADM) strategic location in Rivera Beach Florida – minutes away from BMEU West Palm Beach Post Office. This means lower postage rates for local Florida mail. ADM guarantees all our customer the lowest possible rates with our In-House MLOCR commingle equipment for national or local mail.
MLOCR (Multi-Line Optical Character Reader)
ADM utilizes state of the art equipment for maximizing your postal discounts. NPI's high speed, U.S. Postal Service licensed MASS certified MLOCR sorter allows state of the art throughput speeds and efficient reporting and summary management. NPI's NP4000 meets the highest expectations in mail sorting today. With its' four tiered compact design, it achieves throughput speeds of up to 40,000 pieces per hour. Incorporating NPI's state of the art anti-jamming technology, and the most advanced software-based readers, the NPI 4000 offer efficiently processing of all classes of your mail.
ADM is the area's only Licensed and Certified by the U.S. Postal Service to operate our Multi-Line OCR Barcoder / Sorters. Our company owned and operated vehicles pick up mail daily throughout the South Florida coastal region, transporting our customer's mail safely and securely. Mail is consolidated at our Riviera Beach plant, where it is barcoded and sorted In-House to qualify for the lowest postage rate allowed by the U.S.P.S. and entered the same day into the BMEU Main West Palm Beach Post Office on Summit Boulevard.
To further enhance each mailer's qualification for automation Presort discounts, ADM offers TRITEK's MLOCR Flat Commingle Sorting. ADM is able to commingle large size envelopes up to 11″x14″. Process flats, letters, and mixed mail (postcards, letters, flats, magazines, newspapers) for lower postage costs and faster mail delivery for out customers
State-Of-The-Art Proprietary diverse hardware technologies for all outgoing mail, enables us to Presort your mailing lists via any data format. Stop paying high Postage rates for your small jobs! ADM can always provide you with multiple postal discounts. That means we are able with small jobs (less than 200 records) Inkjet address, commingle, apply IMB Barcode plus on UAA NCOA update directly on mail piece. It doesn't matter if you provide us with your own printing or if we laser print for you In-House.
Commingle mail enables ADM to: